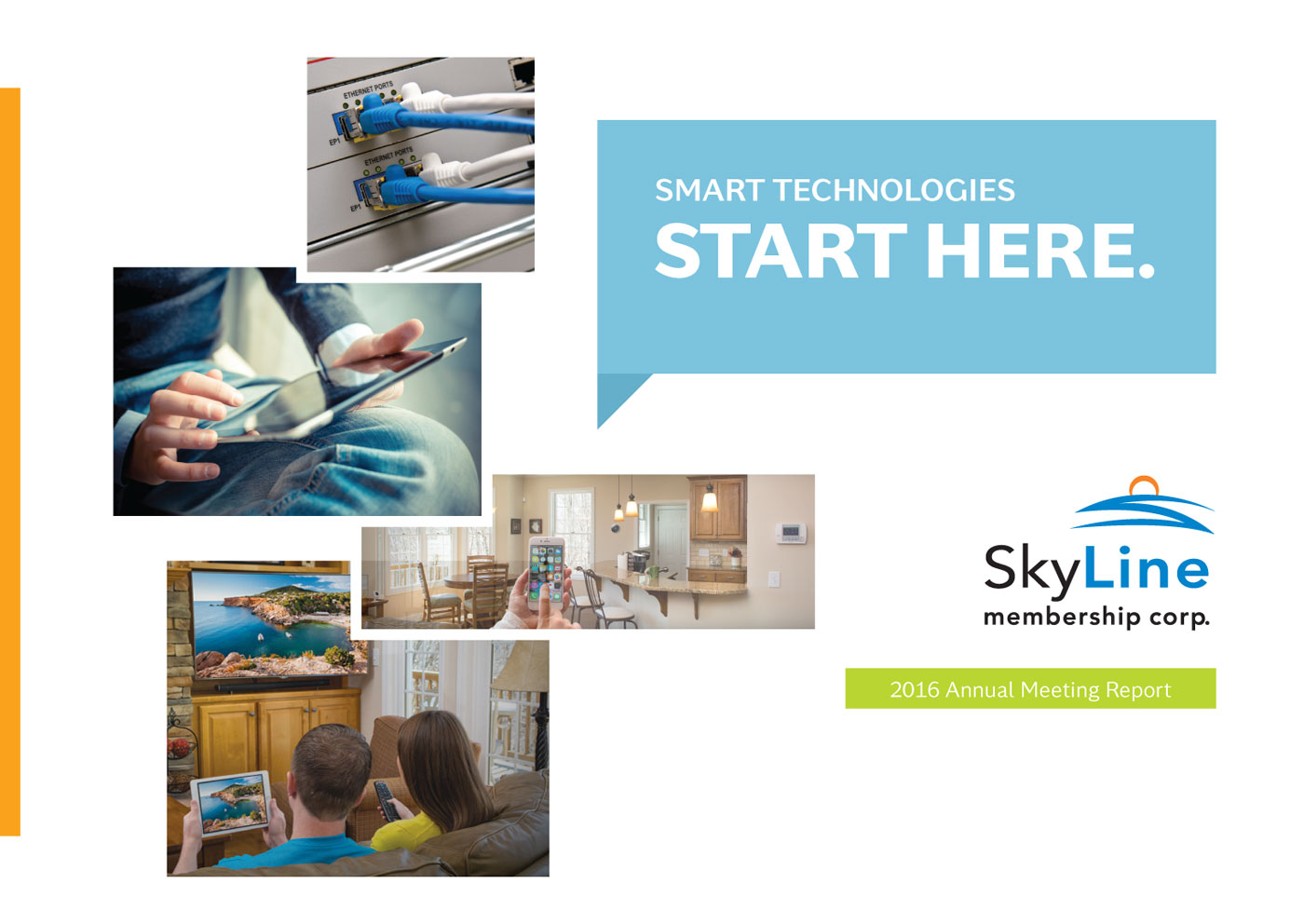 The mission of SkyLine is to provide state-of-the-art communications and technology solutions enabled by a culture of excellence in customer service.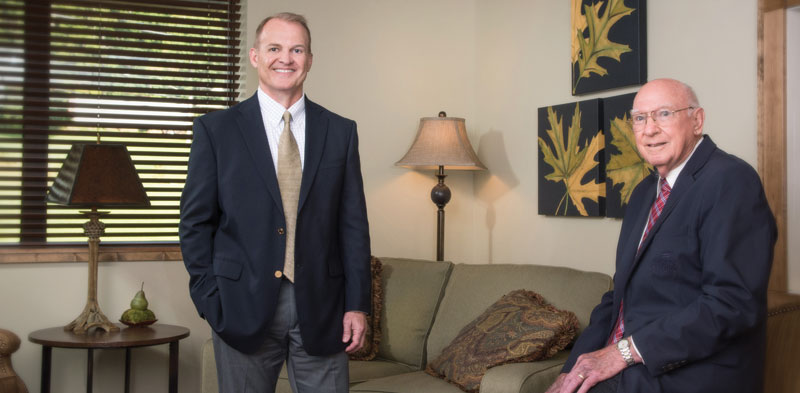 Jimmy Blevins | CEO
RC Mitchell | President
Executive Report
Smart Technologies Start Here, thanks to the robust FTTP network that SkyLine has dedicated more than a decade to constructing throughout its cooperative footprint, ensuring that our members will have access to the latest broadband applications and services available.

FTTP – Building a Network that is Future-ready
Broadband services, offered through SkyLine's FTTP (Fiber to the Premise) network, is now available to approximately 98 percent of our existing customers, as a result of our FTTP network overbuild across the cooperative's service footprint.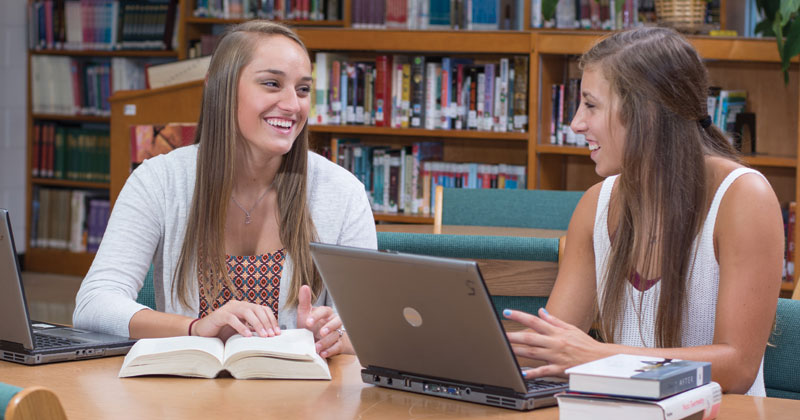 Jade Shepherd | Alleghany County
Deannh Mihalke | Alleghany County
Focused on the Future
The year 2016 marks the 30th anniversary of the Frank James – SkyLine Scholarship, a program established by our board of directors which honors the co-op's longtime president and former educator. This one program has awarded more than a half million dollars in college scholarships to children of SkyLine/SkyBest members/customers who exhibit scholarship achievement and financial need.
New Boone Location – SkyBest Expands Services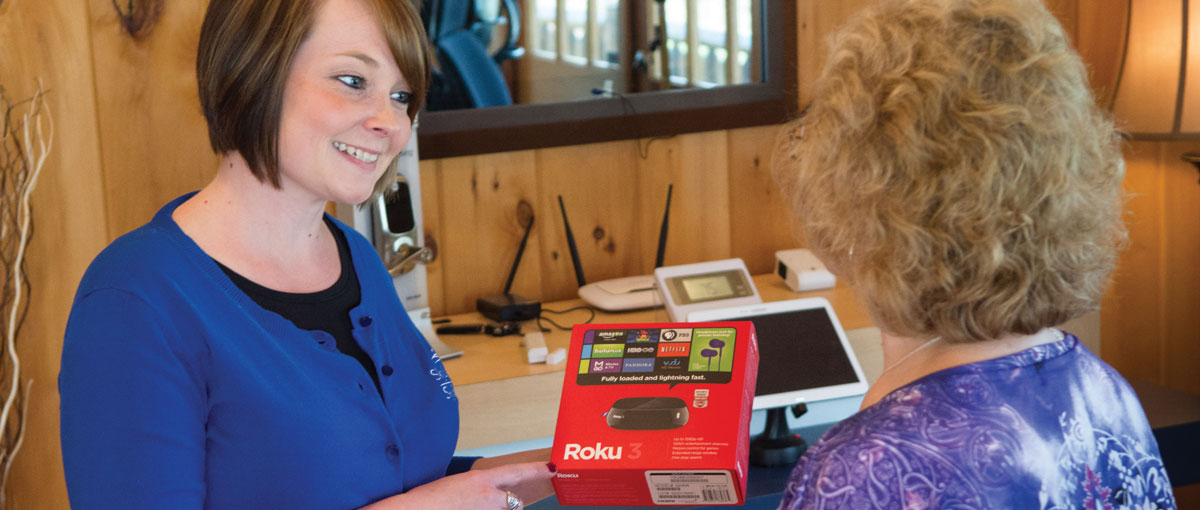 Ashlyn Jordan | Retail Sales Consultant
In an effort to provide more convenient service to its Watauga County customer base and in conjunction with its efforts to expand the service footprint of its subsidiary, SkyBest Communications, to new areas, SkyLine is relocating its Seven Devils Customer Center operations to a new retail location in the former Village Laundry on Wilson Drive in Boone near Boone Mall.
Our Main Business is Development
Chris Bare | WCC Director of Industry & Trade Services (top center)
Board of Directors

SkyLine Membership Corporation Board of Directors
Standing left to right: Jerry Roten, Raymond Parker, Attorney; Molly Gambill, Assistant Secretary and Treasurer; Tommy Joe Ward, Bill Burleson, Olan Bentley.
Seated left to right: Jimmy Blevins, CEO; Joseph McNeil, Vice President; R.C. Mitchell, President; James L. Shepherd, Secretary; D.C. Smith, Treasurer.­
SkyLine Membership Corporation
SkyLine Membership Corporation is a local, member-owned cooperative, established in 1951 to bring telephone service to rural residents of Alleghany, Ashe and Watauga counties. Later, the cooperative expanded its service territory to include areas of Avery County and Shady Valley, Tennessee when it merged with Cherokee Telephone Membership Corporation. SkyLine serves a 12-exchange network with nearly 29,000 access lines across a five-county area in northwest North Carolina and east Tennessee. The company has a wholly-owned subsidiary, SkyBest Communications, Inc., and it also co-owns Carolina West Wireless, a regional wireless carrier operating in 10 northwest North Carolina counties.
SkyBest Communications, Inc. Board of Directors
Standing left to right: Raymond Parker, Attorney; Sharon Kasel; R.C. Mitchell, Assistant Secretary; James L. Shepherd, Chairman.
Seated left to right: Haskell McGuire, Secretary; Jimmy Blevins, President; Dennis Gambill, Vice President; Joseph McNeil, Treasurer.
SkyBest Communications, Inc.
SkyBest Communications, Inc. is a wholly-owned subsidiary of SkyLine Membership Corporation. Established in 1998, SkyBest is a competitive local exchange carrier (CLEC), offering a variety of deregulated services including dial-up and broadband Internet, voice and long-distance services, business and network solutions, SkyBest Security, video surveillance, automation and SkyBest TV over an expanding fiber network. In 2014, SkyBest established a subsidiary, The Video Exchange, to serve as a source for video content for TV station operators and channel owners across the U.S.
Download a PDF of our Financial Section
HOW OUR DOLLARS ARE SPENT: $47,909,284
HOW OUR DOLLARS ARE RECEIVED: $47,909,284
Whether it's connecting our rural communities to the latest technology and services or connecting with our communities to support education, economic development and numerous charitable initiatives, SkyLine and its employees are here to answer the call. As a cooperative, it's our role to be member-focused and community-driven.
1. Scholarship
The Frank James-SkyLine Scholarship is presented annually to children of SkyLine/SkyBest customers. Selection is based on academics, financial need, and school and community involvement.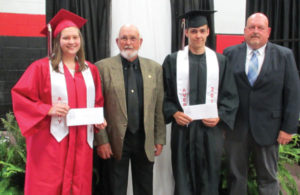 2. Christmas Charities
Employees make Christmas brighter for the young and elderly in Ashe County through the Interagency Christmas Project and Appalachian Senior Programs' Project Star. Employees also help individual families in area counties with gifts, heating assistance and other needs.
3. Directory Recycling
For over 20 years, SkyLine's Directory Collection Drive has been collecting thousands of old directories with the help of 17 area public schools, resulting in recycled paper products, hydroseeding mulches and more. For their part, schools receive a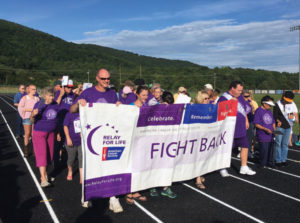 4. Fighting Cancer
Across the region, SkyLine and its employees actively support Relay for Life, the signature fund-raising activity for the American Cancer Society. In 2016, SkyLine and its employees contributed more than $8,500 to support ongoing research, education, advocacy and service, the four hallmarks of the ACS.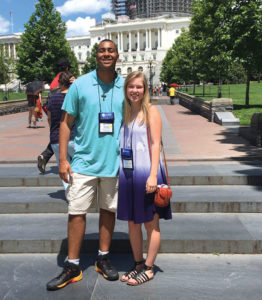 5. FRS Youth Tour
Grace Miller and Quentin Wellington of Ashe County were SkyLine's student ambassadors at this year's Foundation for Rural Service Youth Tour to Washington, D.C. They experienced a close-up view of our nation's capital, including visits to numerous landmarks, and learned about the vital role of telecommunications in rural communities.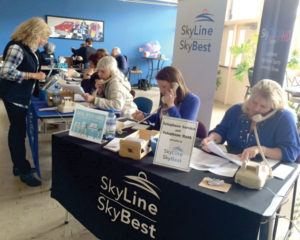 6. Heart Association
Working to raise awareness and support for the American Heart Association, SkyLine provides the phone bank at the annual Ashe Heart Auction. At this year's Heart Walk, fellow employees joined Angie Miller's family team in memory of her brother Ricky Goodman and father Dub Goodman, whose lives were lost prematurely to heart disease.
7. Co-op Leadership Camp
For many years, SkyLine has made it possible for area youth to attend Cooperative Leadership Camp at White Lake to learn more about how cooperatives operate while building their leadership skills. Led by the Cooperative Council of North Carolina, this year's program hosted over 50 students, including Caroline Current and Brandt Denniston of Ashe County.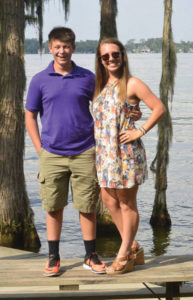 8. "Rise & Shine" Food Drive
Food insecurity is a sobering reality for many across our service area, so we've partnered with area food pantries to fill their shelves with much-needed non-perishable breakfast items. Year three of this effort is now underway with our employees, directors and members/customers through October, which is National Cooperative Month.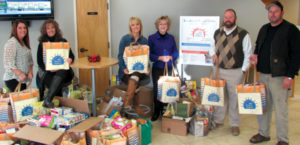 9. LMC Summer Theatre
SkyLine continued its support of Lees-McRae's 31st season of its Summer Theatre program, serving as the presenting corporate sponsor of the first show and family favorite, "Mary Poppins." This year's line-up also featured "Always…Patsy Cline" and "The Pajama Game."
10. An App Summer Festival
SkyBest Communications was among the corporate sponsors of An Appalachian Summer Festival, which has grown to become one of the nation's leading regional multi-arts festivals. App Summer features music, dance, theatre, visual arts and film and celebrated its 32nd season in 2016.
11. Project Teamwork
Project Teamwork is our employee-led community outreach program, which provides financial relief to area families during times of crisis. Since 1997, this program has contributed more than $150,000 to help our neighbors across the region.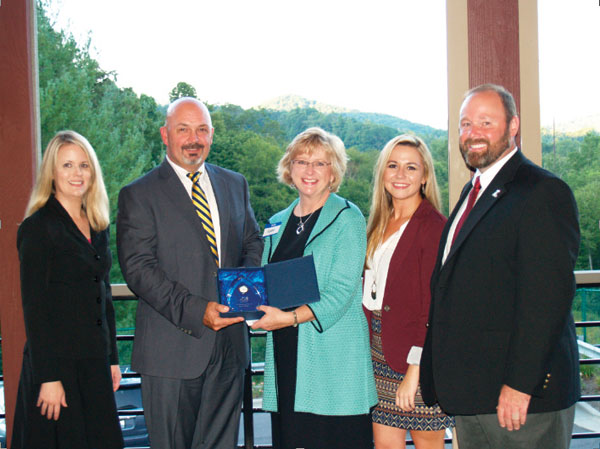 Avery County Business of the Year
In August, SkyLine was named 2016 Avery County Business of the Year by the Avery County Chamber of Commerce. Noted for having the most extensive fiber infrastructure in the High Country, SkyLine also was recognized for its economic development and community outreach initiatives.
Service & Dedication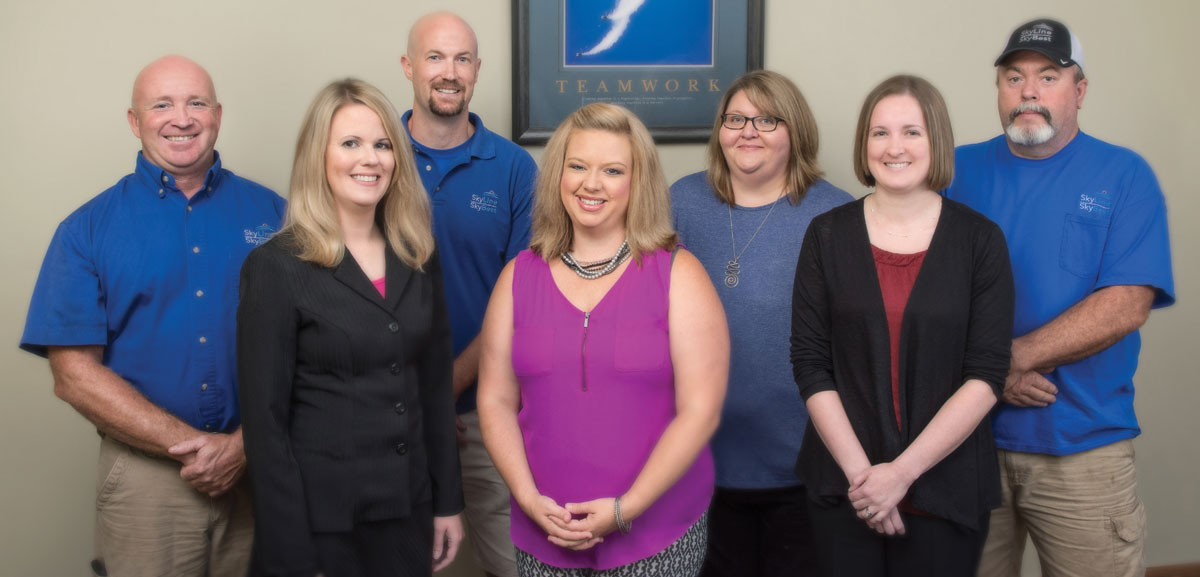 We are pleased to recognize our directors and employees who are celebrating service anniversaries in 2016. Those highlighted on these pages are marking five-year incremental service milestones.
Our employees care about the community and about the quality of service you receive. While capital investment and great networks provide the foundation for advanced services, the structural framework to our success is a well-trained and dedicated team of employees. 
©2016 SkyLine Membership Corp.